This years Kemble Rally provided an exceptional selection of different types of road roller. The display put together by the organisers was probably the most varied seen in the UK in recent times.
Here are some examples of the types on show:
Conventional UK Steam Roller, Aveling & Porter 8752 built in 1916. Aveling's were by far the most prolific builder of UK steam rollers and many thousands were built along these lines.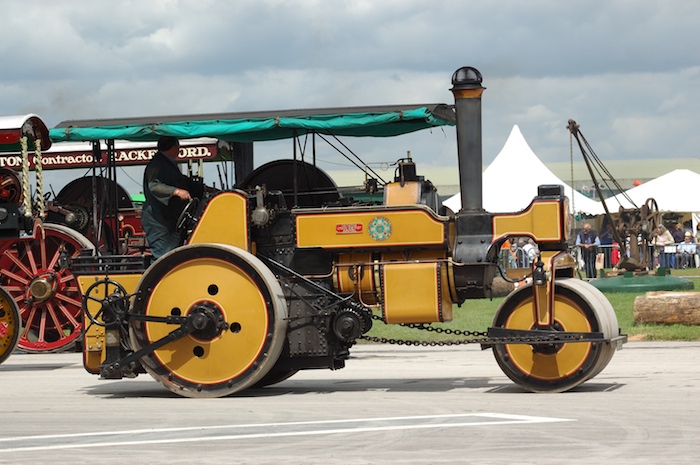 Another roller of conventional design but built by the company of Armstrong Whitworth who only produced a limited number of rollers and were virtually a straight copy of similar Aveling & Porter engines of the day. This is Armstrong Whitworth 2 of 1923.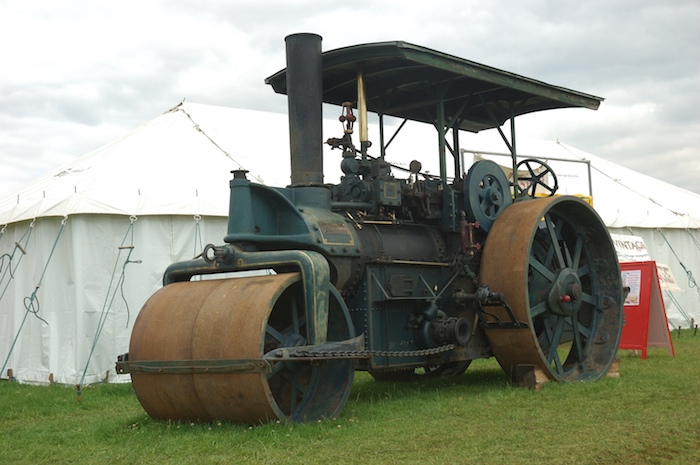 Similar design but by an American maker, Buffalo-Springfield roller of 1925 which were produced in large numbers in the USA.
A later Wallis & Steevens 'Advance' type roller, 7905 of 1926 designed for rolling tarmac roads which were starting to become common place in the 1920's.
A very rare Aveling & Porter Tandem roller 12023, one of the very few to survive with power assisted steering and like the Wallis Advance in that it was design for rolling tarmac roads. This type of engine closely matches the road roller designs of today.
Finally a Mann patching roller 1145 of 1919 designed for repairing pavements and capable of rapid forward and reverse movements, again a rare survivor.