I have been sent the following pictures of Marshall Roller 79597 of 1925 which has reappeared on the rally scene after a 27 year gap. Martin Sleaford sent me the following selection of pictures of the engine.
Firstly, here is the engine outside the Boston United Football Ground in 1965 or 66 with Martin's Grandad who used to drive the engine on footplate: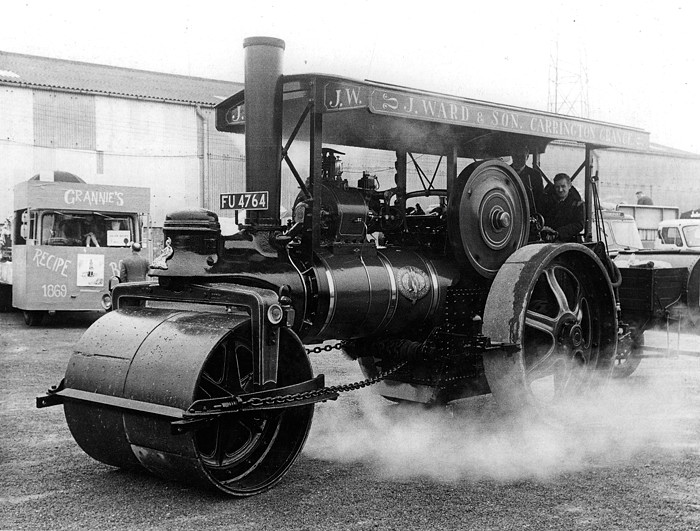 Second picture is at the first rally attended by the engine, this years 50th Carrington rally:
Finally at Lincoln Rally this year: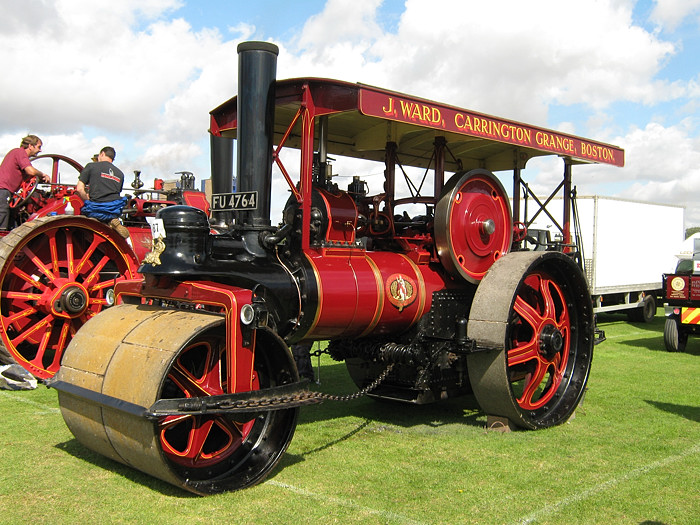 Thank you for Martin for sending these pictures and good to see the engine back on the scene.