This years Great Dorset Steam Fair saw the appearance of three recently restored Irish Mclaren road locomotives 2 of which have never visited the show before.
McLaren 701 was built in 1900 and is a double crank compound 8NHP engine. Spent it working life in Australia before being imported in 2001 and restored by it's current owners the Glynn family of Co. Carlow: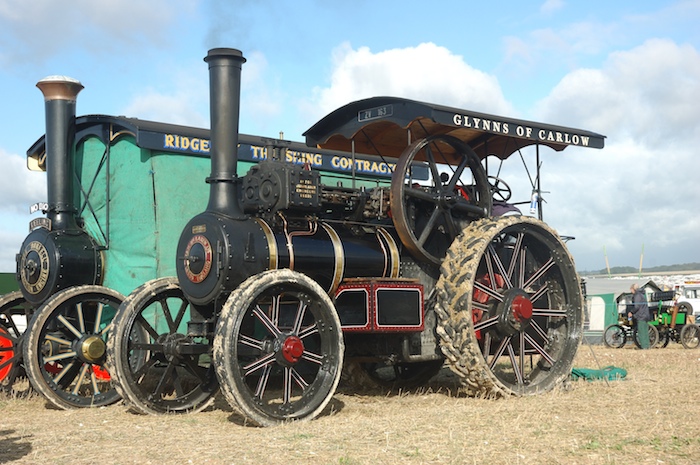 Mclaren 1244 built in 1911 as a double crank compound 8NHP engine and exported to Tasmania where it spent it's working life. Imported to Ireland in 2002 and transformed into the engine we see today: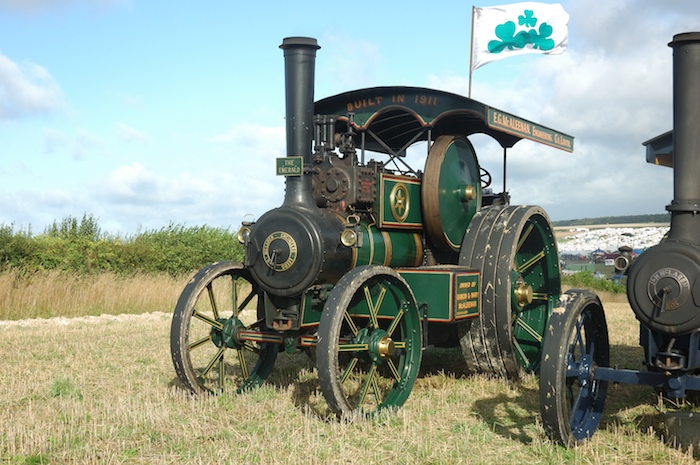 McLaren 1497 was a 5NHP double crank compound and was sold to a customer in South America for direct ploughing. Return to the UK in 2003 and the sold to the Glynn family who restored the engine: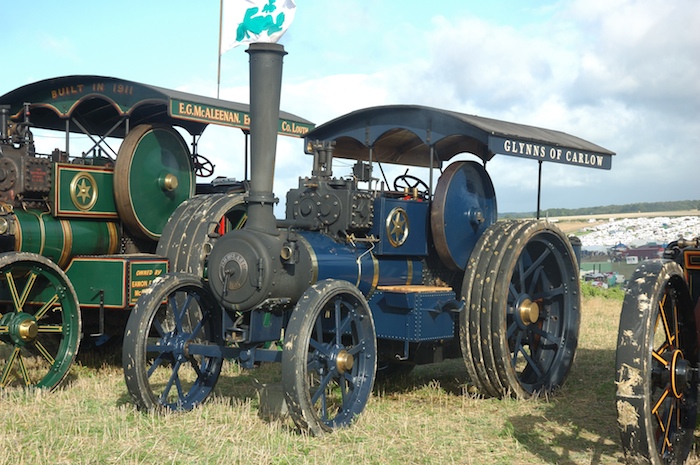 Hopefully these engines will return to Dorset next year for the McLaren special event – along with a few more.