We all made the trip down to Tarrant Hinton again for a week of the world's premier steam event, the Great Dorset Steam Fair.
The first day of the show was affected by heavy rain which softened the ground and never really dried out. However none of the engine movements were restricted unduly and following Tuesday everything ran around as normal.
Engine numbers were down on the previous year, some put the figure at 60+. No doubt this was in part due to the 40th celebrations which took place last year. There were a number of engines attending that I'd never seen, in particular a contingent of Mclaren's road locomotives from Ireland:
With the Saunders families newly restored Fowler at the front, we had the opportunity to see 4 Tiger tractors handling a load in the playpen: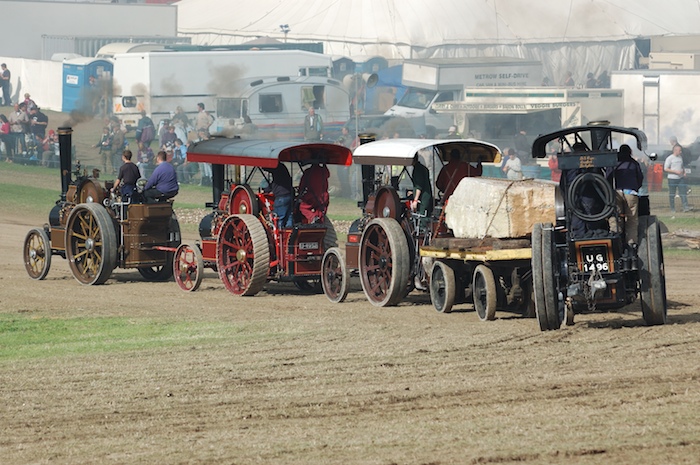 Old Glory magazine had a Wallis tractor on display which has stood unrestored at the current owners home for nearly 20 years: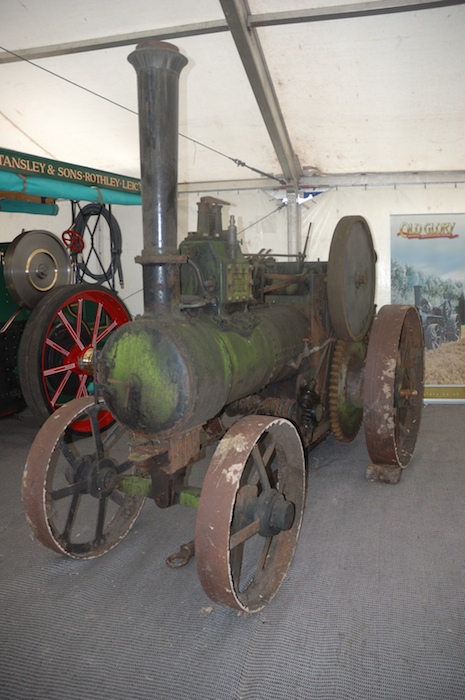 As always the collection of showmans engines in attendance was extensive. This year the layout was varied a little with more showmans engines away from the fairground and in front of the NTET tent. The same as last year there was a superb collection of Burrell Scenic engines, 11 in total – here are Robert Coles two scenic's, 3896 "Earl Betty" and 3938 "Quo Vadis":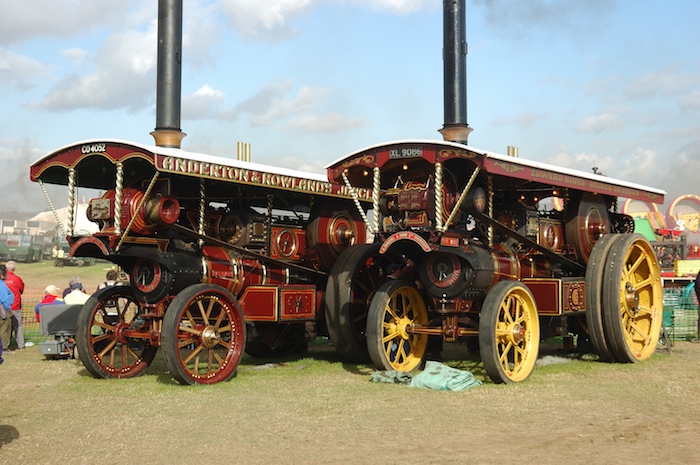 Dorset is probably the best opportunity to see a traditional road rolling display on a conventional rally field. Here Aveling 7771 rolls a traditional surface as it would have done during it's working days:
The steam ploughing field had been extended this year and at 3 sets of engines ploughed on every day of the show. Here the Wilder ploughing engine raises steam before a start of a busy day ploughing:
The wood sawing area had been reorganised slightly which gave a different perspective on operations. Here we see Dorset regular, Burrell 4014 "Pride of Devon" belted up to the sawbench:
Another fantastic Dorset, look forward to next year when we are promised a gathering of Mclaren engines.