About a year ago I wrote a post about several abandoned ploughing engines in Angola which I had become very interested in. In the intervening period I have spoken to several people who have seen these engines first hand and even heard of several reports that the engines had been moved or tipped over.
This is a more recent picture of them: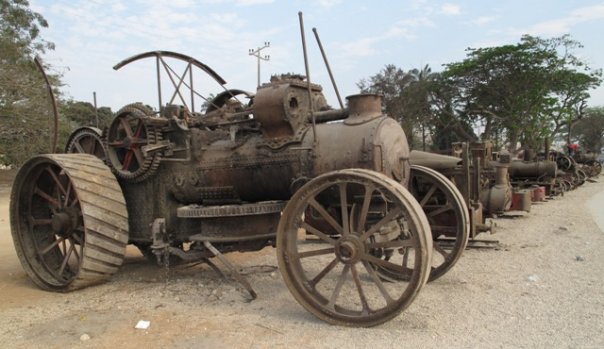 It is difficult to make out the other items in the shot but I know on the site there are 2 ploughing engines (not a pair), a couple of implements, a portable engine and a very early Lanz tractor. I understand the line of machinery above has now been moved to make way for a new bridge.
A number of parties are trying to get these engines out of Angola to be restored, it remains to be seen if they will ever make it out of the country.