A month or so ago I received an email via Steam Scenes Contact Form with some pictures attached of an hitherto unknown engine located in the South of France near the Spanish border: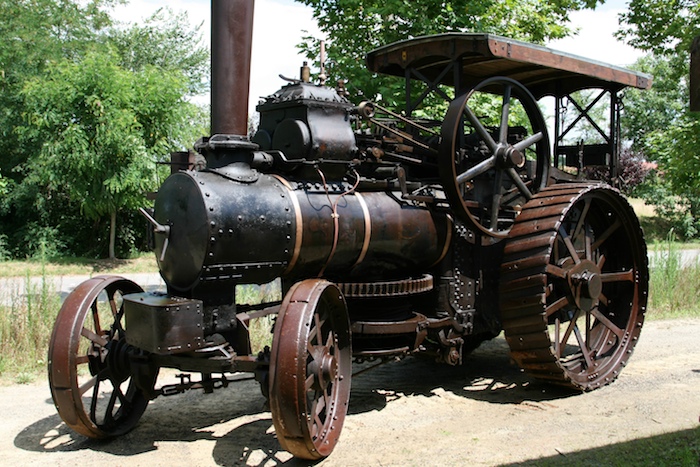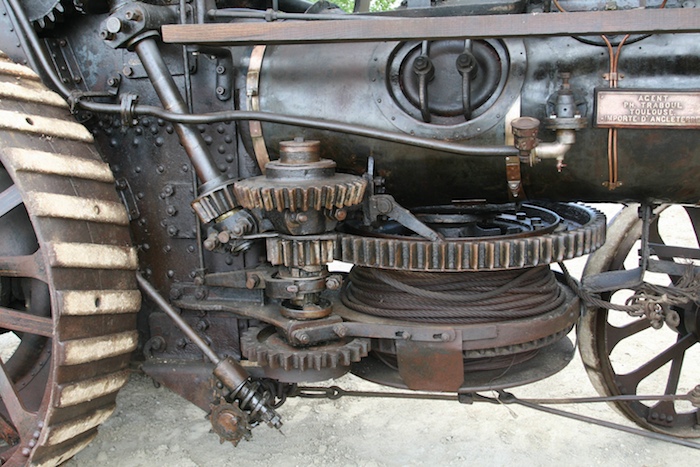 The owners of the engine knew little about it, the works plate had been stolen some years ago and they didn't even know number of the engine despite owning it for some considerable time. As you can see the engine is unrestored and a fantastic example of original Fowler paintwork. I understand it is still mechanically sound and works a occasionally with ploughing tackle originally supplied.
After speaking to several people in the know it seems like this engine has long been rumoured to be in the area but nobody I have spoken to had ever seen it before, this despite it's location being close to where Fowler Road Locomotive 12906 'Foremost' was found.
These engines were designed by Fowlers specifically for the French and North African markets, and vineyards in particular. They were smaller than a ploughing engine and only produced in smaller numbers. Another restored example survives further North in France. More details can be found in this thread on Traction-Talk: